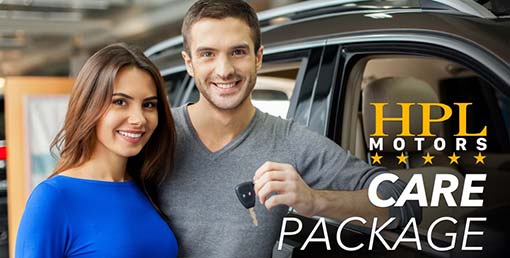 All of our cars have a care package added on as part of your total bill, which is priced at £99.99. The care package is designed to give you total and complete peace of mind.
Here is what you get as part of the care package:
Breakdown cover
The care package also includes a one-year breakdown cover courtesy of The AA. Already a member? Fear not – they will extend your membership for an extra 12 months free of charge. (Worth at least £35)
MOT
If the car you're buying would be due an MOT within 6 months of your purchase date, we will top it up for you. (Worth up to £54.85)
Executive valet
Before you collect your car, our valeting team will set to work on your to get it absolutely spotless and ready to show off. Your new car may be used, but we guarantee that it will look, feel, smell and drive like new.
HPI check
A HPI check returns over 80 pieces of information about a vehicle, but some in particular are extremely important and vital to your peace of mind. These include discerning whether there are recorded mileage discrepancies in the vehicle's history (which would mean the car had been clocked), making sure that the car is clear of any previous financial arrangements and, crucially, ensuring the vehicle has never been subject to an insurance write-off. (Worth £19.99)
HPL Reward Vouchers
A voucher for a FREE FUTURE MOT accompanying a service at a later data
A voucher for a FREE AIR CON CHECK
A voucher for a FREE WHEEL ALIGNMENT
A voucher for a FREE WINTER CHECK
A voucher for a FREE VEHICLE HEALTH CHECK
A voucher for a SERVICE FROM £79 plus an additional 10% OFF THE TOTAL BILL
Up to £150 LOVE2SHOP VOUCHERS for recommending your friends to HPL Motors. Redeemable in Argos, Boots, Debenhams, House of Fraser, Toys 'R' Us and many more.
A voucher for £75 OFF YOUR NEXT CAR for returning to HPL Motors in the future.
3 Months Warranty